Lux­u­ry
3

bed­room Apartment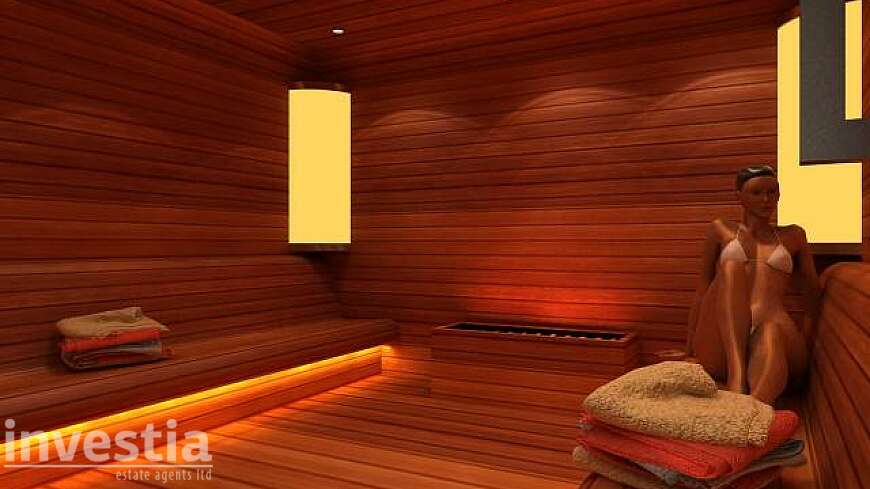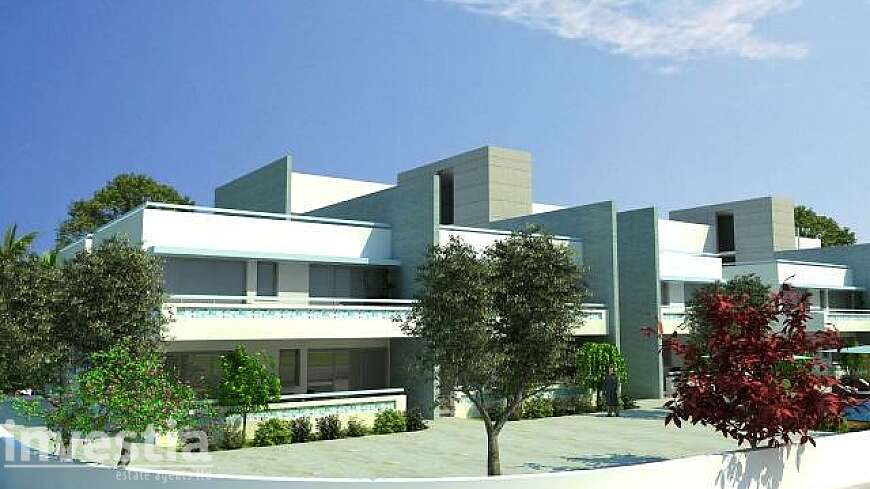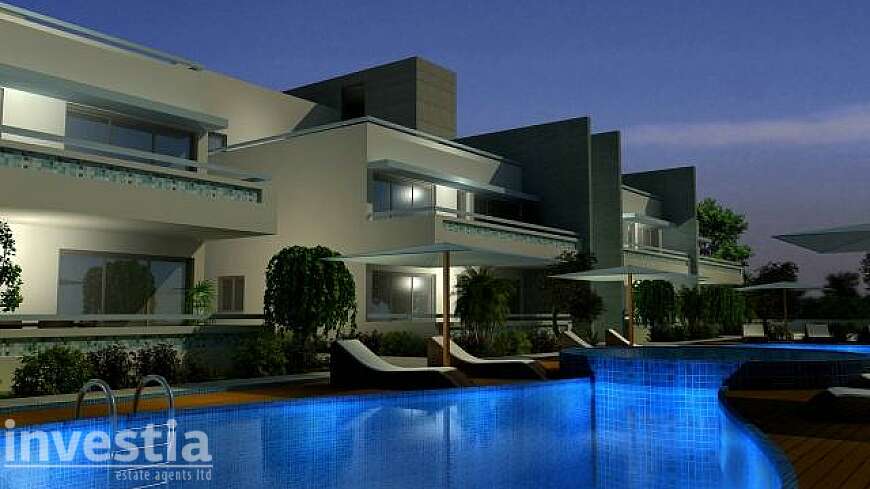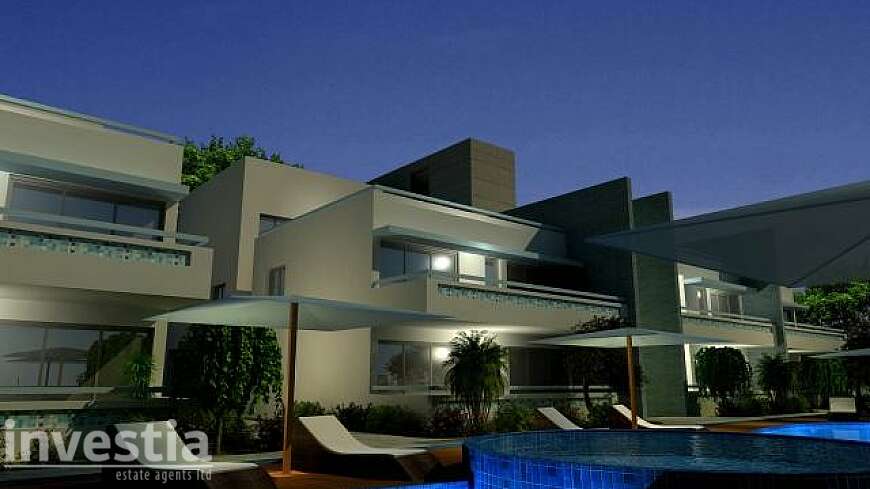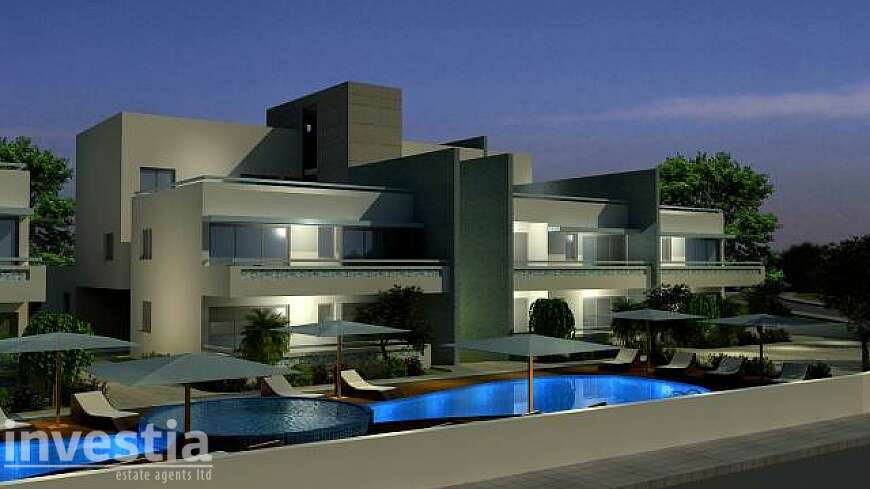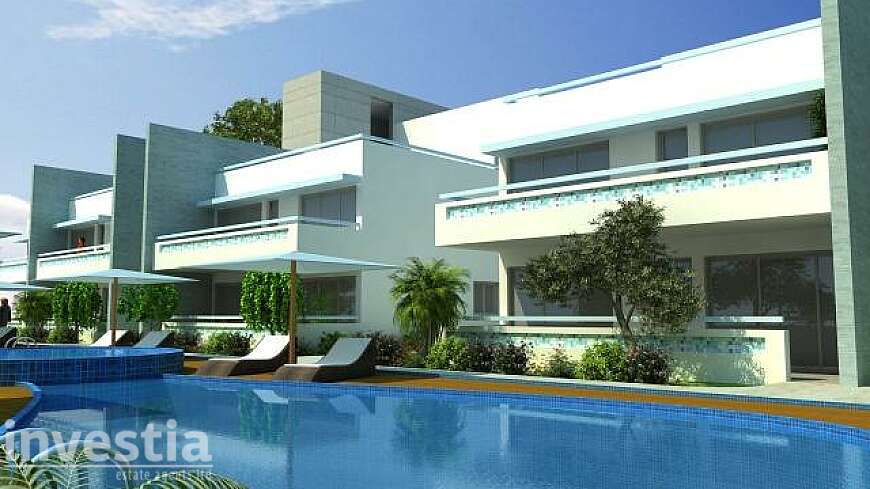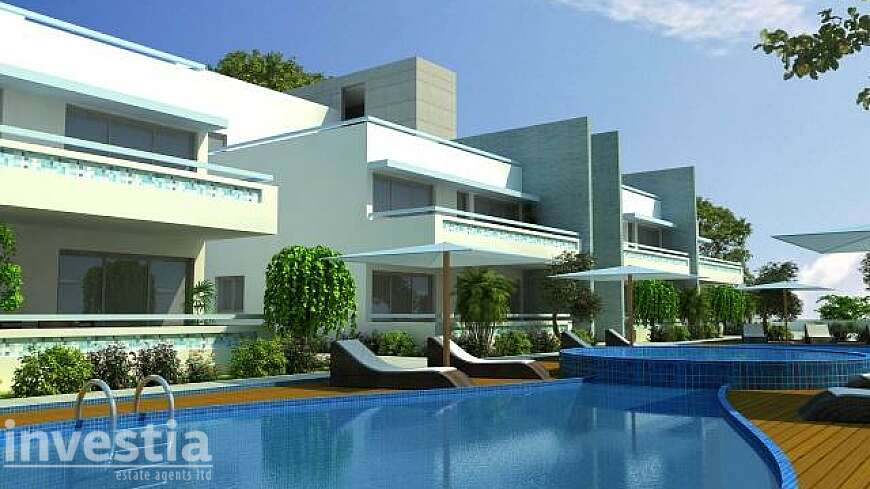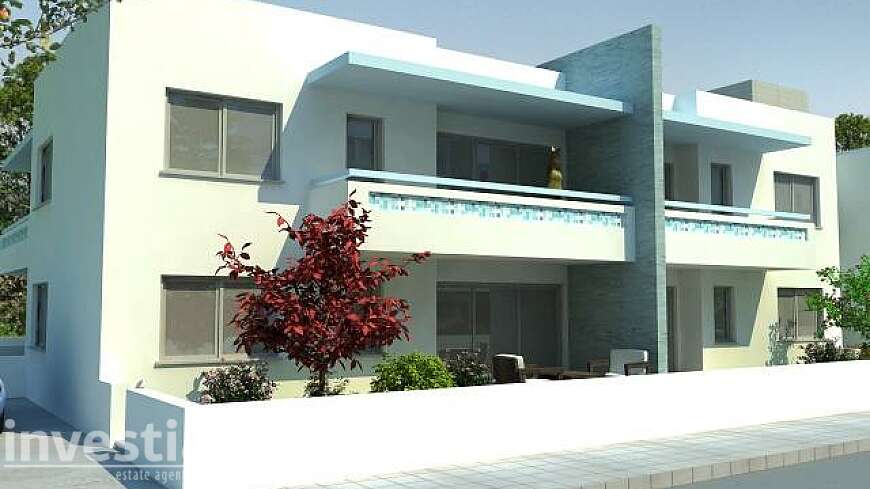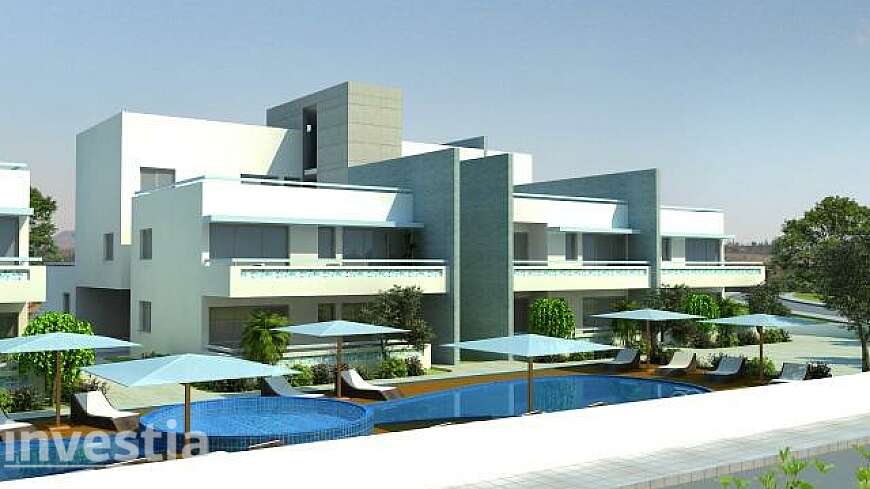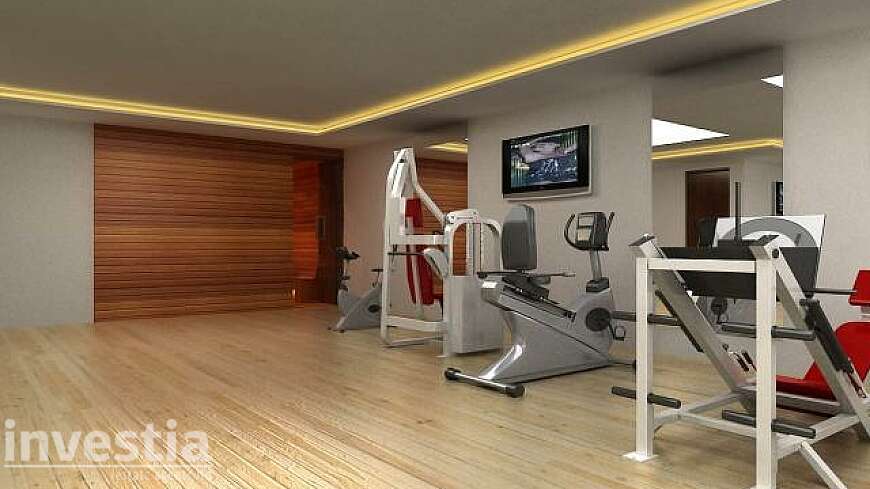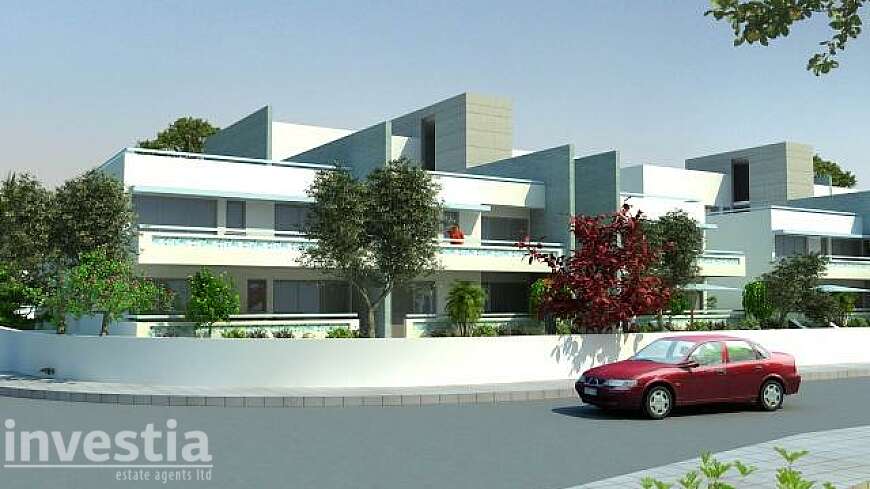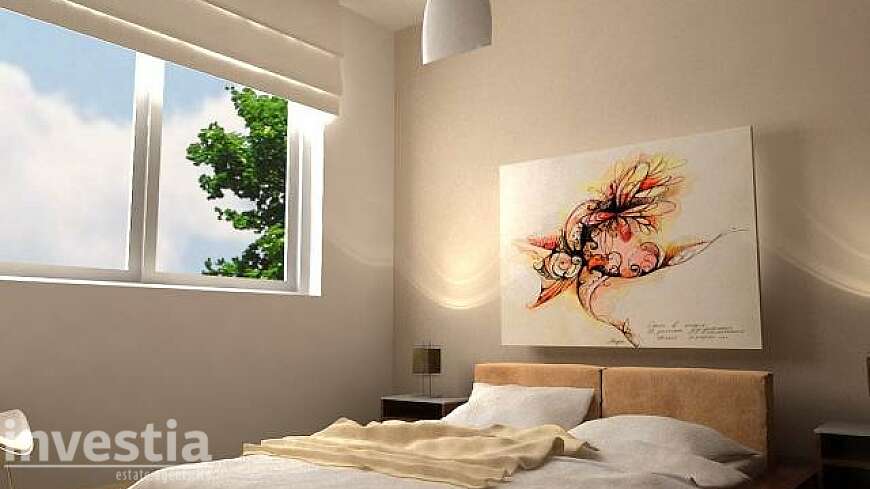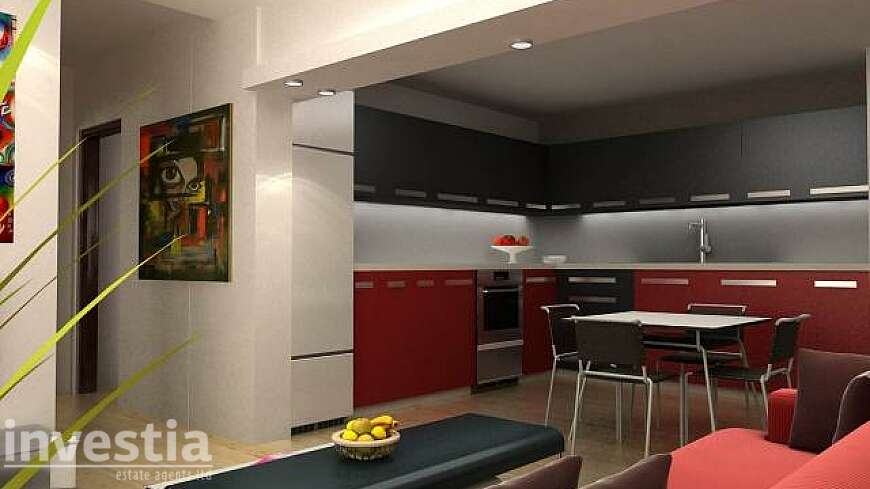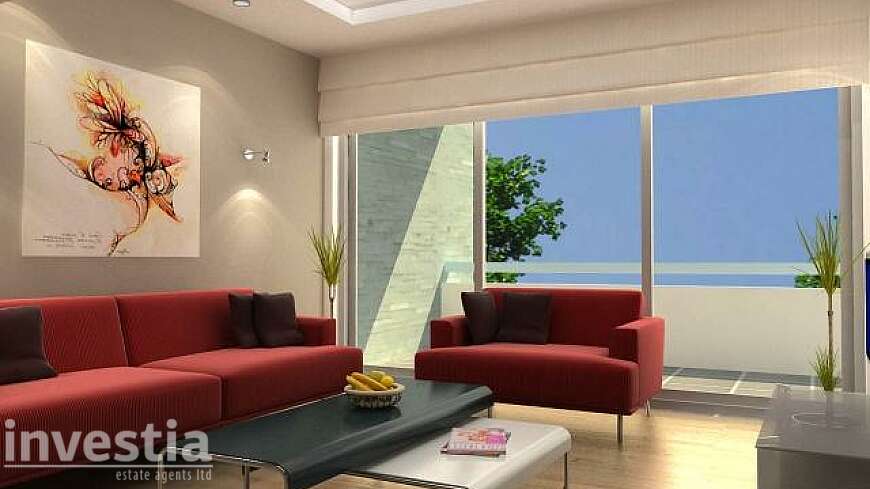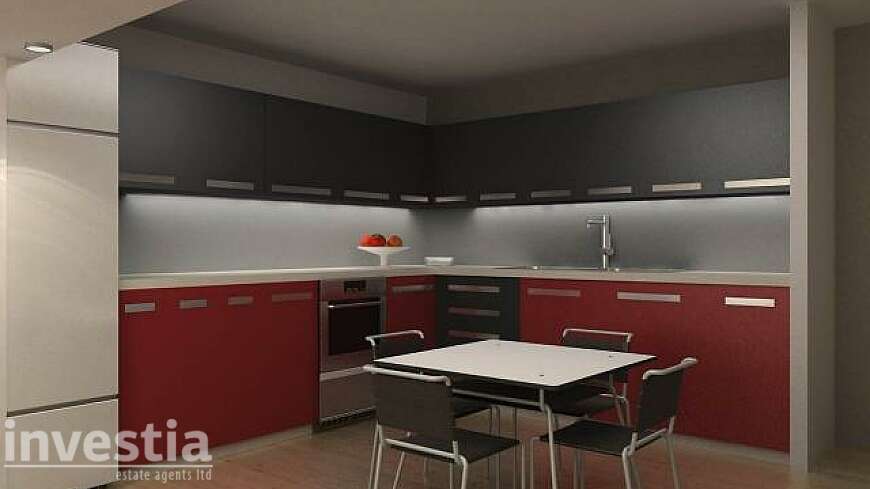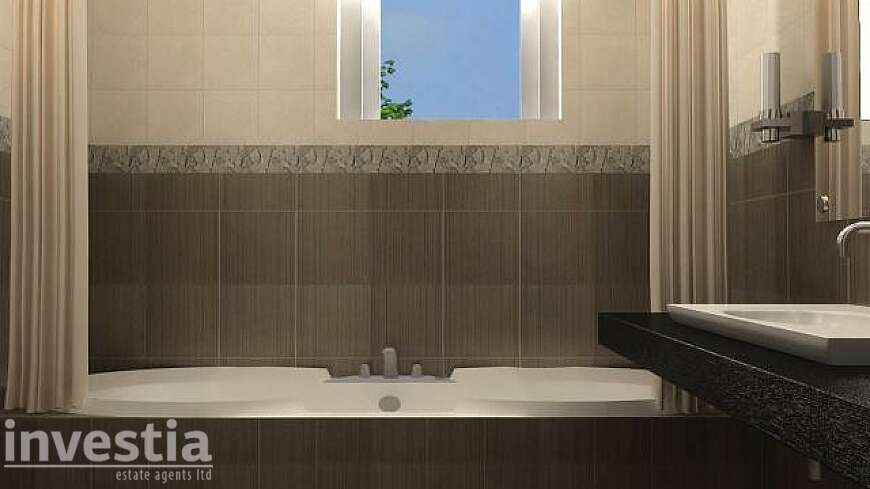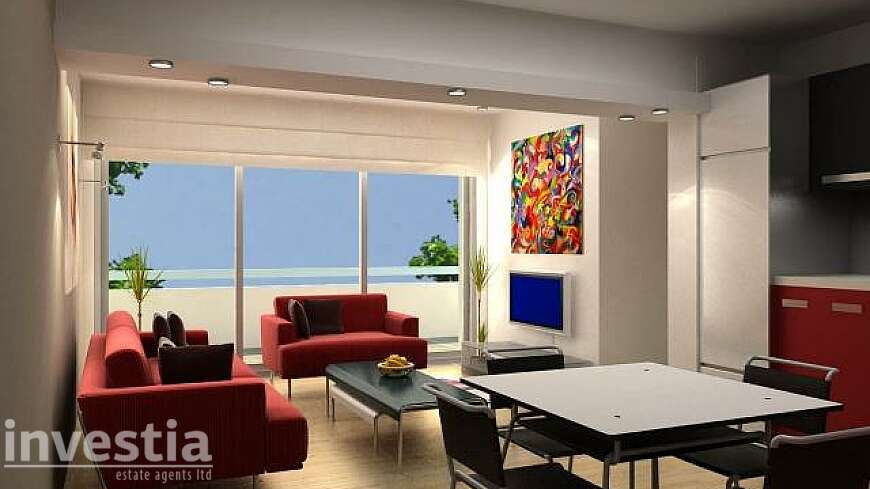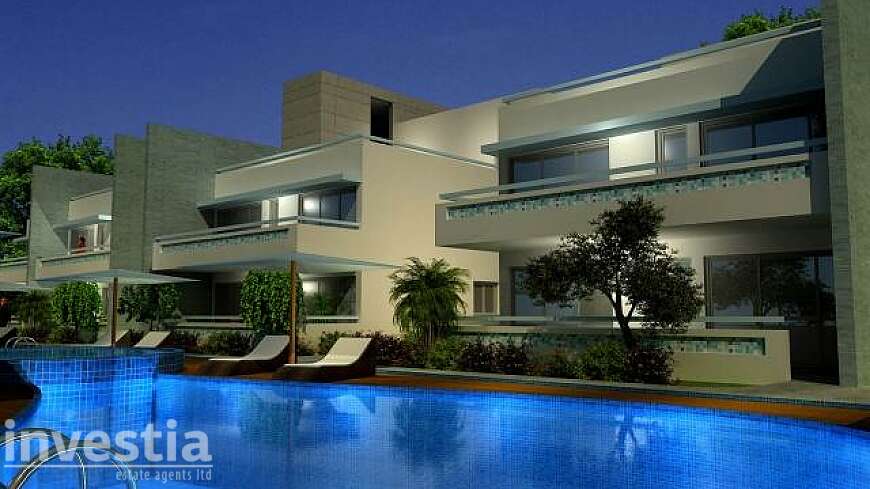 This development consists of three modern building blocks that host 47 unique apartments of one, two & three bedrooms. All apartments benefit from contemporary and practical interior design enhanced with materials of the highest specifications, the luxury of a private parking space, gym, sauna and an innovatively-shaped communal swimming pool. The building blocks are set in an elevated position, 50m above sea level, offering outstanding views to the crystal-clear waters of the Mediterranean Sea!

The project falls under the administration of Pyla Village, part of the municipality of Larnaca and is close to the highway connection linking to Nicosia and Ammochostos towns. The sandy beach of the renowned hotels Golden Bay, Sandy Beach and Palm Beach as well as the CTO (Cyprus Tourism Organisation) beach are a mere 500m away. Larnaca's International Airport is just a short distance of 10km. Larnaca's city centre with its antiquities and sites (St Lazarus' Church, Angeloktisti Church, Ancient Kition, the Larnaca Fort, the Salt Lake and the cosmopolitan promenade 'Phinikoudes') are 8km away.

The wider region of the area is stunning in all its natural glory! A blanket of wild plants and flowers in a rainbow of colours complement the lush green of the landscape and the glistening blue of the sea. Soak up this breathtaking view from the apartments' balconies and let your gaze travel to the yachts of the picturesque Larnaca marina!

In the evening, taste International as well as Cypriot cuisine at one of the fusion restaurants and traditional taverns of the area, followed by late night entertainment at one of the cosmopolitan clubs just 600m away from the development.

The apartments are an excellent choice for those looking for a luxury holiday home in Cyprus combined with high expected investment return!
FRAMEWORK
Earthquake - resistant design, constructed with reinforced concrete.

WALLS
Perforated bricks of A' quality.

ENERGY PERFORMANCE CERTIFICATE
Flats will have all features required for a Class B' Energy Performance Certificate. This can be obtained upon written instructions from owners, following construction completion and inspection from relevant Cyprus Authorities.

FLOORING
Prior to installing internal flooring (parquet or porcellanato), high performance foam concrete is applied to an average thickness of 8 cm, offering better sound and heat insulation. Moreover, a specialized membrane material is installed under-floor for additional sound proofing.
Externally, or veranda's and balconies, high-spec screed concrete is applied to an average thickness of 9 cm with gradients to allow for removal of surface water. Cementitious water-proofing is applied in addition, prior to installing ceramic floor tiles.
Sitting & dining room, corridors, kitchen: Shiny Granite Porcelain tiles 60X30cm A' quality, worth EUR 12.50/sqm.
Verandas: Ceramic tiles 40X40cm, worth € 12.00/sqm.
Bathrooms: Ceramic tiles 20X28.5cm or bigger, worth € 8.75/sqm.
Bedrooms: Ceramic tiles 40x40cm, worth € 12.50/sqm.

FINISHES
Bathroom walls are covered up to the height of the door with ceramic tiles 20X28.5cm or bigger, worth € 11.50/sqm. Additionally, at eye level, decorative ceramic frame units, worth €7.00 a piece, will be installed.
Kitchen walls covering the space between the worktop and cupboards have ceramic tiles 10X10cm or bigger, worth € 17.50/sqm.

WINDOWS / VERANDAS DOORS
Aluminium made, colour chosen by the Vendor, sliding or opening (according to the architectural plans) DOUBLE GLAZING; sun proof glass. Exterior window and door frames are made from galvanize sheet-iron 22cmX1.5mm.

RAILING
Metallic railing where appears, according to the architectural plans, worth € 35.00/sqm.

WOODWORK
Bedroom Wardrobes: Exterior made of melamine CHERRY WOOD 18mm thick. Interior made of melamine CHERRY WOOD 18mm thick and the back made of melamine CHERRY WOOD 8mm. The same making applies for melamine WENGE and melamine WHITE OAK.
Wardrobe dimensions according to the architectural plans.
Installation of a German made mechanism suitable for high wardrobes € 35.00 each and 3 drawers in the wardrobe.
Wardrobe handles € 1.80 each.
Kitchen Cupboards: Exterior made of melamine CHERRY WOOD 18mm thick. Interior made of melamine CHERRY WOOD 18mm thick and the back made of melamine CHERRY WOOD 8mm.
The same making applies for melamine WENGE and melamine WHITE OAK.
Granite will be placed on worktop, worth € 86.00/m
Basement corner cupboards will be installed with a German made semicircular mechanism (circular double 005 800mm), worth € 36.00 each.
Kitchen drawers will be made with German made mechanism, worth € 35.00 each.
Upper cupboards will be made from the same kind of wood.
Dimensions of all cupboards (upper & basement) as well as the worktop will be made according to the architectural plans.
Handles for kitchen cupboards, worth € 1.80 each.
Interior Doors: Frames and doors are made of melamine cherry wood or WENGE or melamine white oak to the same making.
Door attachments, worth € 17.50 each.
Exterior Security Door: Door frame and structure made of galvanised metal of 1mm thickness and double layered armour. There are 13 fixing points to secure exterior frame on wall. The door is fitted with a burglar proof safety lock with eight retractable steel pistons as well as five fixed pistons in the back. A wide vision (180 degrees) door eye-hole will be placed and automatically controlled draught excluders. The door will be covered internally and externally with wood laminate, colour as chosen by VENDOR. The Exterior Door will comply with the Fire Department regulations.
Bathroom and wash basin cupboard- according architectural plans: Melamine CHERRY WOOD or melamine WENGE or melamine WHITE OAK.

SANITARY WARE
Acrylic bath 170X75cm or 170X80cm based on dimensions of the bathroom.
Toilet and wash basin, white colour, made in France, type Porche.
Nickel-plated mixers with single handle.
Kitchen sink: Silicon 115X50cm, colour as chosen by VENDOR. Nickel-plated mixer with single handle.
Price of the above set € 1,445 (included the accessories, e.g. toilet paper holders, soap trays, hangers for basin and bathroom towels and vanity mirror).
Number of toilets, wash basins etc will be according to the architectural plans for each flat.

ELECTRICAL INSTALLATIONS
Full electrical installation LEGRAND type according to the architectural plans.
Provision for intercom and telecom service to bedrooms, kitchen and living room.
Provision for installing cable TV through telephone service-MY VISION.

SATELLITE DISH
Provision for satellite antenna system with a dish of HOT BIRD type.

PROVISION FOR AIR CONDITIONING UNITS
Provision for Air conditioning units (piping only).

ALARM & FIRE SECURITY SYSTEM
One fire smoke detector and one motion detector unit (PIR) for the premise intruder alarm (with the possibility of remote access and control via the BUYERS phone or PDA).

SUPPLY OF HOT & COLD WATER
Installation of modern heat pipe solar collectors with tank capacity of 190 ltrs, provide hot water to the kitchen, wash basin and bathroom. Structural frame made of stainless steel and reflective medium is aluminium. The tank is stainless steel and pipes are made of tempered glass with steel and copper internal piping.
One water tank 1400LTRs.
Total Price (Solar heater and water tank) € 1,100.00.

PLUMBING
All installations for hot and cold water will be of type Manifold copper pipe protected with an aluminium layer. Separate provision for washing machine and dish washer.
There will be a main water supply in the kitchen.

PLASTER WORK
All interior surfaces are treated with three separate plastered layers except from the ceiling which will be 'fair faced', treated with special spatula and painted. In the second and third plaster layers, special additives to improve waterproof properties are included.

PAINTWORK
All interior surfaces are painted with emulsion paint.
All exterior surfaces will be plastered three times and painted. The base of exterior walls will be additionally treated with a layer of special waterproof paint to reduce the effects of humidity. The colour will be to the Vendor's choice.

CEILING
Bathroom ceiling: Will be made with Gypsum board (furred ceiling) with 3 spot lights.
ROOF WATER PROOFING
Water-proofing with Mastic Asphalt (4 year warranty by the manufacturer).

PARKING SPACE
The floor of the parking area will be made either decorative concrete (stamped) according to the architectural plans or will be painted with 'epoxic' paint (Vendor's choice).

SWIMMING POOL
If there is a swimming pool according to the architectural plans the pool will be built with mosaic ceramic facing.
Pool dimensions according to architectural plans.
Pool machinery will be up to the Vendor's choice.

FENCING
Reinforced Concrete of Building Blocks up to 110cm-120cm height. Subsequently plastered and painted, colour as per VENDOR choice.

Main information
Region

Larnaca

District

Village

Location

Pyla

Sale price

€230,000
Features
Air condition
Pool
Parking
Send enquiry about this property