Commercial Property for Sale

Commercial property for sale Cyprus. One of the primary obligations of a competent and highly qualified manager is to provide business with a suitable office space and production site.
«Investia» offers commercial real estate for sale or long lease:offices, shops, restaurants, shopping centers, hotels, showrooms, factories, warehouses.



Cooperation with our company will save you time, ensuring a sound investment
---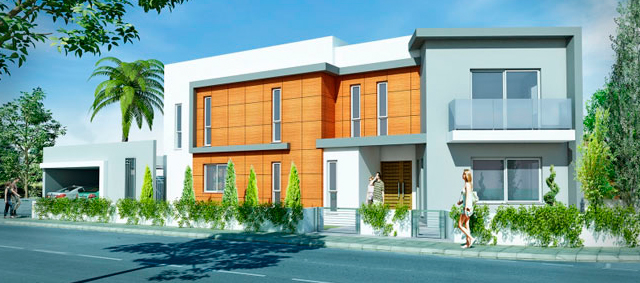 Types commercial property for sale Cyprus
Office Buildings – This category includes single-tenant properties, small professional office buildings, downtown skyscrapers, and everything in between.
Industrial – This category ranges from smaller properties, often called "Flex" or "R&D" properties, to larger office service or office warehouse properties to the very large "big box" industrial properties. An important, defining characteristic of industrial space is Clear Height. Clear height is the actual height, to the bottom of the steel girders in the interior of the building. This might be 14–16 feet for smaller properties, and 40+ feet for larger properties.
We also consider the type and number of docks that the property has. These can be Grade Level, where the parking lot and the warehouse floor are on the same level, to semi-dock height at 24 inches, which is the height of a pickup truck or delivery truck, or a full-dock at 48 inches which is semi-truck height. Some buildings may even have a rail spur for train cars to load and unload.

Retail/Restaurant – This category includes pad sites on highway frontages, single tenant retail buildings, small neighborhood shopping centers, larger centers with grocery store anchor tenants, "power centers" with large anchor stores such as Best Buy, PetSmart, OfficeMax, and so on even regional and outlet malls.
Multifamily – This category includes apartment complexes or high-rise apartment buildings. Generally, anything larger than a fourplex is considered commercial real estate.
Land – This category includes investment properties on undeveloped, raw, rural land in the path of future development. Or, infill land with an urban area, pad sites, and more.
Miscellaneous – This catch all category would include any other nonresidential properties such as hotel, hospitality, medical, and self-storage developments, as well as many more.
Your query will be examined in the duration of a few hours.
Contact us by telephone +357 99206950 +357 24 650 384
Skype:investia.cyprus