2

⁄

3

bdrm apart­ments for sale/​Paralimni Marina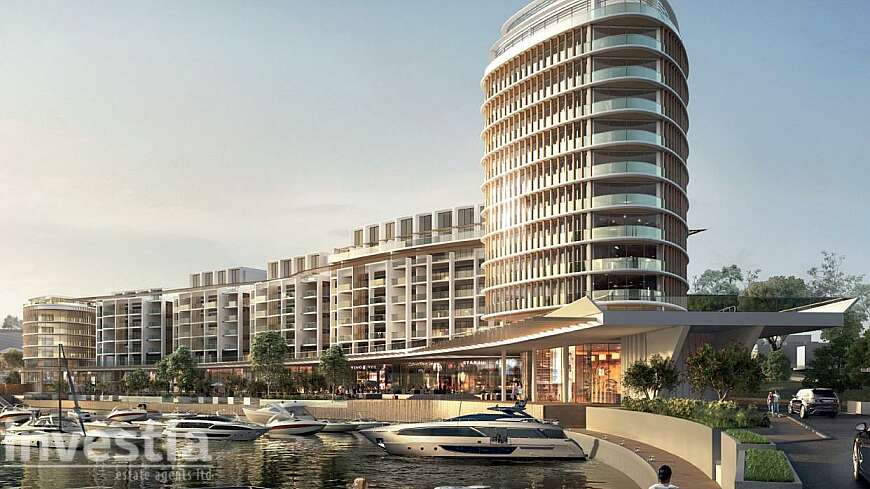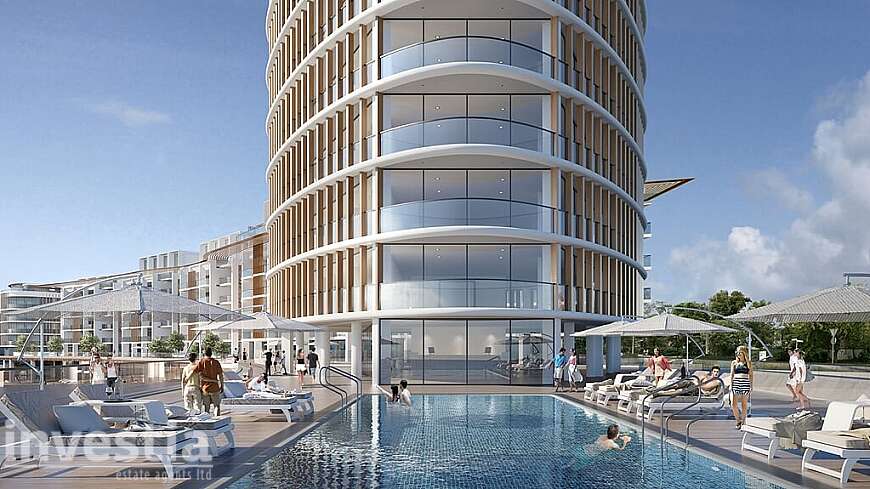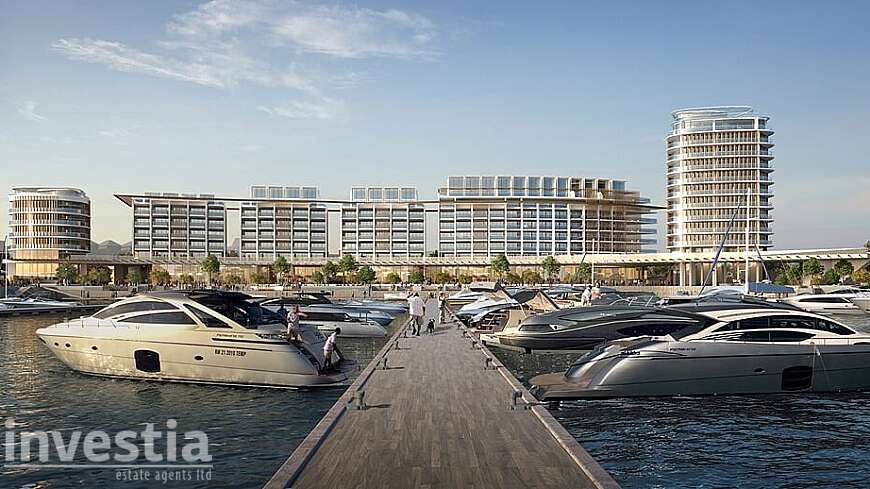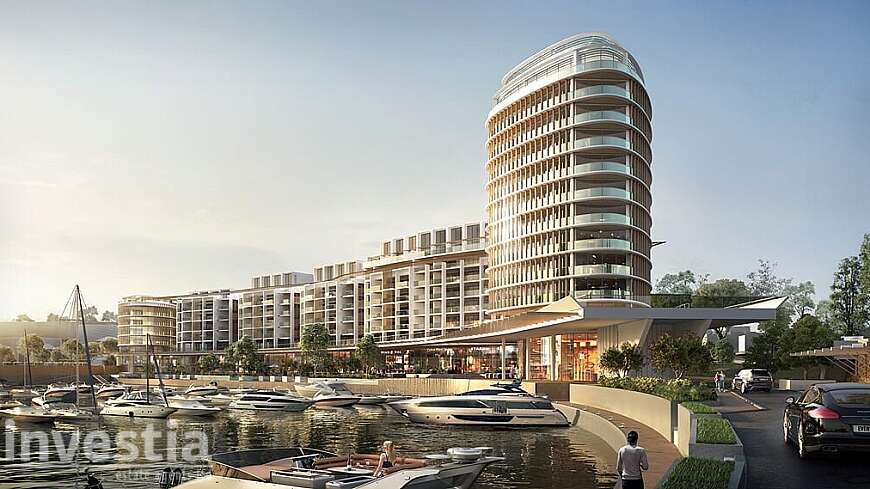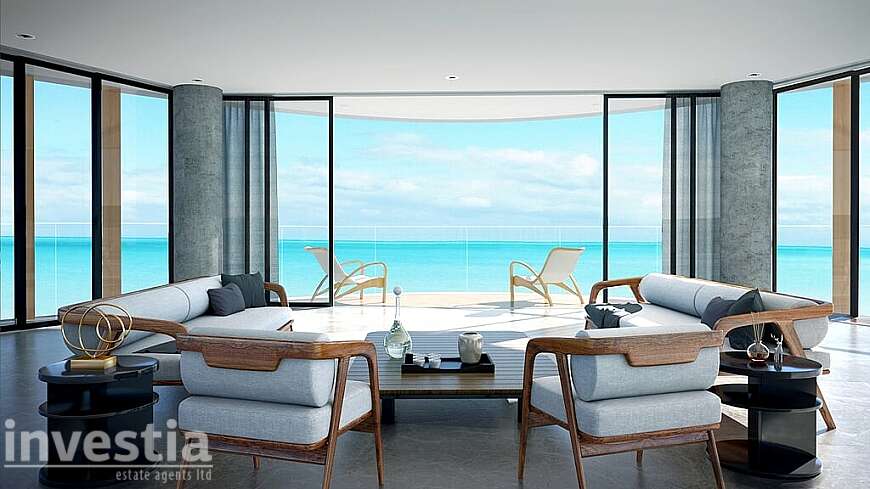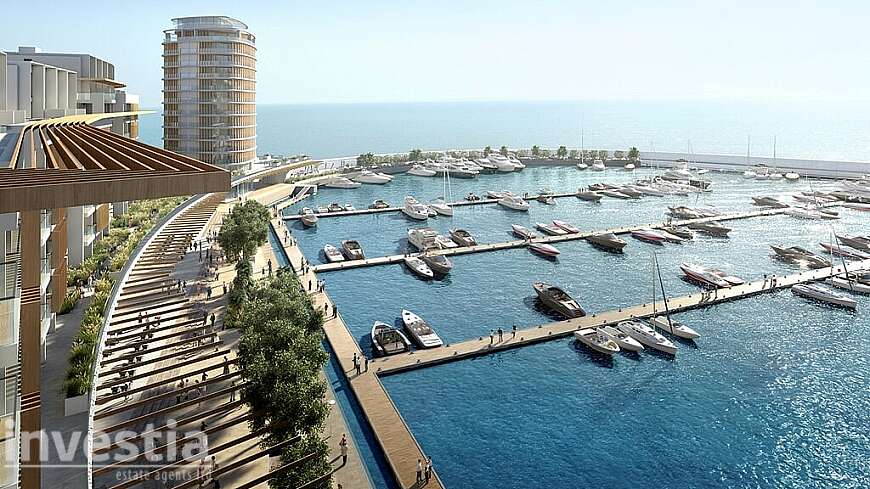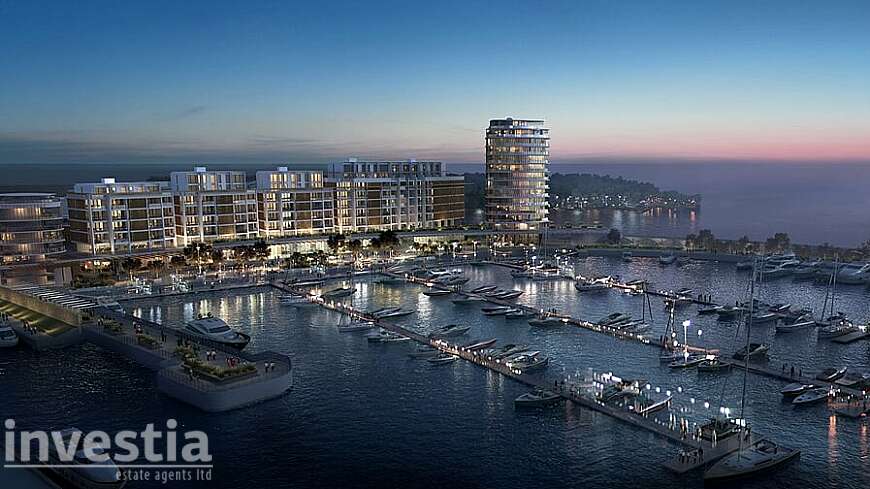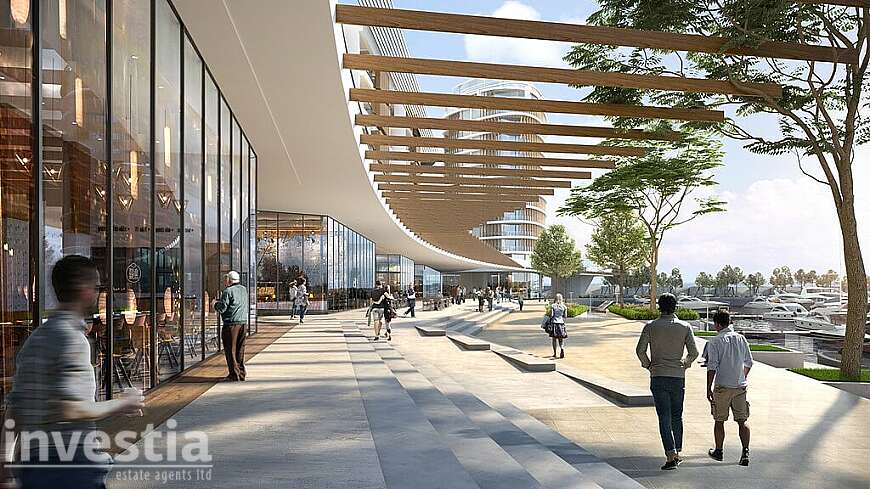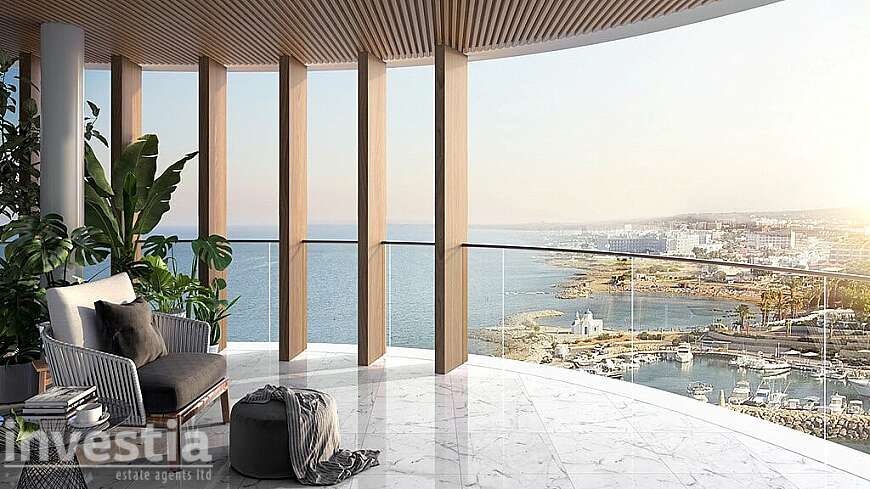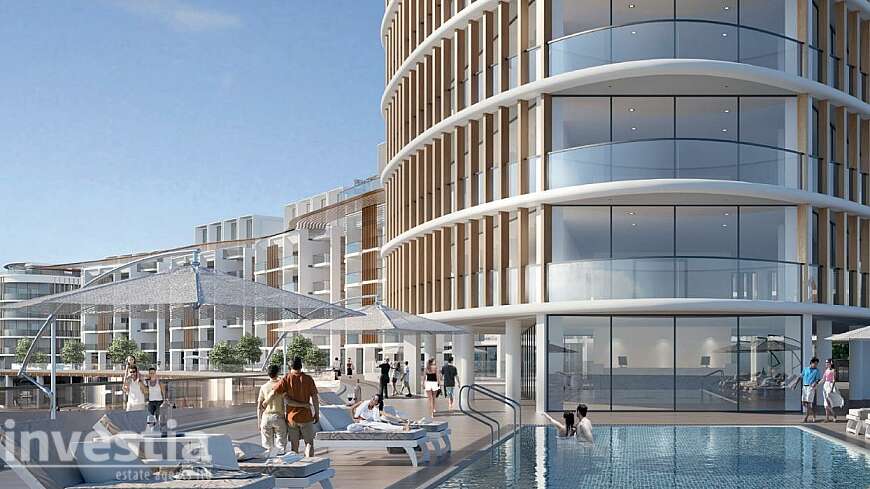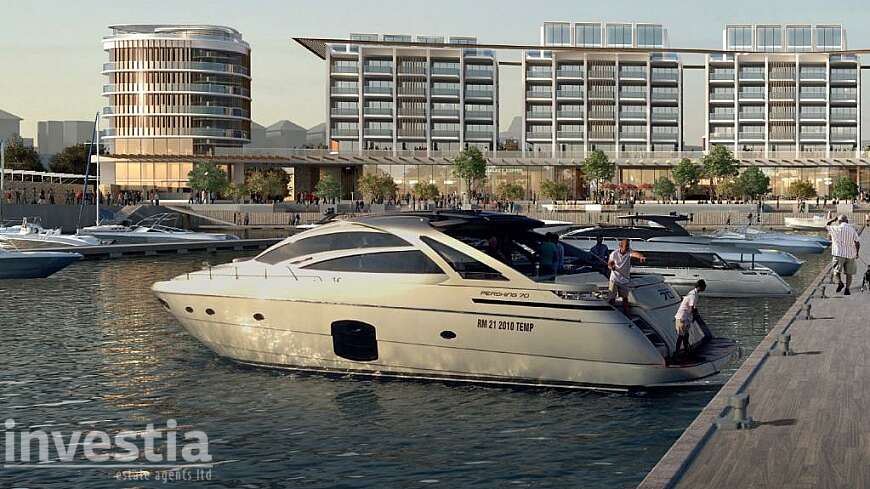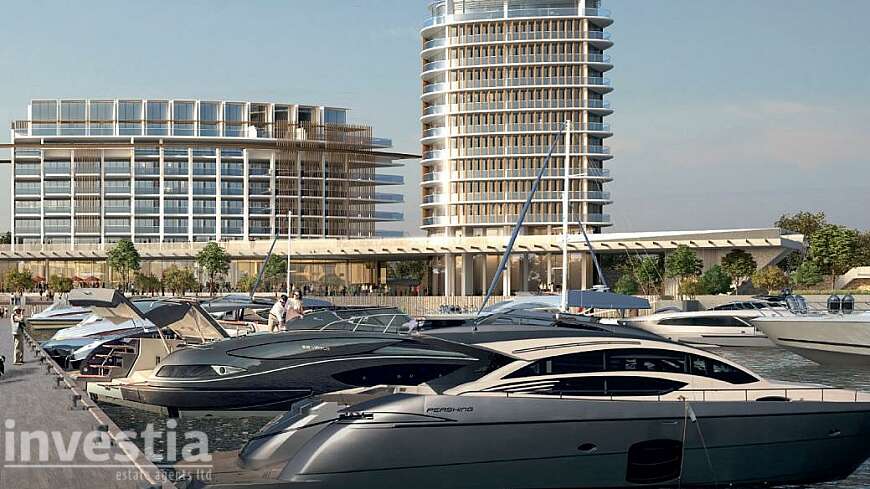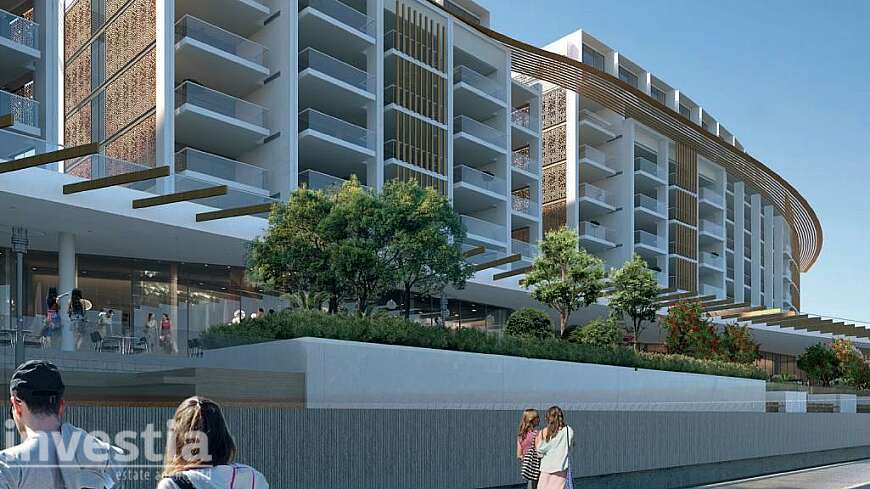 Paralimni Marina will offer one of Europe's most unique and envied lifestyles. Chic villas and elegant waterfront apartments furnished by Armani/Casa will look onto a tranquil new 300-berth marina, and out to the azure horizon of the Mediterranean Sea.
A bustling promenade, handsome park and prestigious yacht club will complement the surrounding communities. And their authentic Cypriot character will also run through Paralimni Marina's exclusive resident-only lounges, health club and outdoor podium. With international boutiques, cafés, restaurants and bars spread throughout the neighbourhood too, the social scene is set to excite locals and visitors year round.
The Paralimni Marina will have a character of its own focused around a new state of the art 300 berth marina that is set against natural surroundings and the backdrop of the open sea beyond. Carefully considered architecture and landscaping will deliver an appealing and relaxing waterfront environment that is connected to its surroundings by the beautiful coastal path. The main feature of the waterfront will be the promenade and a blend of carefully selected retail shops, cafés, bars and restaurants. The architectural form and function will create an intimate relationship with the waterfront whilst respecting the beauty of the natural environment and a landscape scheme that provides a sense of space and identity. This will be achieved through the careful selection of materials and adoption of an architectural style befitting this exceptional and prominent location. The residential quarter of the development will be a mix of waterfront apartments and a number of exclusive villas. Attention to detail will set Paralimni Marina apart and all the properties will enjoy open vistas and the benefits of a waterfront lifestyle and marina living.
The luxury waterfront apartments and residences have been carefully designed to take advantage of the open views and sea vistas, using quality materials and finishes reflecting the identity of a world class marina destination.
Raised above the public promenade the landscaped podium offers residents an exclusive area in which to relax and socialise. From the podium residents have direct access to private members lounges, bars and restaurants together with gym, health club and a stunning swimming pool offering panoramic views of the surrounding coastline.
Seamlessly integrated with its surroundings YACHT CLUB the 300 berth marina will offer boat owners and visiting yachtsmen safe and secure berthing with access to power, water, WiFi, fuel, waste disposal, together with modern marina facilities and services.
The marina Yacht Club offers an added dimension for boat owners, families and crew. Well - appointed facilities, function space and accommodation suites exclusive to customers are accompanied by a friendly professional service resulting in a luxurious overnight stay.
Number of Units & Types
• 102 Apartments • 7 Penthouses • 10 Duplex Penthouses • 4 Garden Villas
OVERVIEW
SEA VIEW ACCOMMODATION • 106 Apartments • 7 Penthouses • 10 Duplex Penthouses • 4 Garden Villas
NAUTICAL • 300 Berths • Electricity, water, waste disposal & WiFi • Fuel Berth • Modern Welfare Facilities • Concierge Service • Boat Owner & Crew Lounge • Dedicated Marina & Yacht Club Building • Slipway • Marine Retail • Police, Customs & Immigration Services
COMMERCIAL COMPLEX • Landscaped Public Space & Promenade • Waterfront Bars, Cafes & Restaurants • Boutique Food & Retail • Health Club, Spa & Gym • Residents Lounges & Podium Gardens • Function Rooms & Lounges • Beach & Kids Clubs • Coastal Park • Walking access to Protars sandy beaches.
Paralimni Marina will be a port of entry to the Republic of Cyprus.
A REFINED DESTINATION
• Beautifully designed Apartments, Garden Villas, Penthouses and Duplex Penthouses
• Interiors furnished by Armani/Casa • Welcoming residents lounges, podium gardens & pool
• Iconic 300-berth marina • Serviced yacht club with exclusive suites
• Elegantly landscaped public spaces & promenade
• Sophisticated bars, cafés & restaurants • State-of-the-art health club, spa & gym
• Boutique & international retail • Breathtaking coastal park
• Direct access to stunning stretches of shoreline • Dedicated parking
• Inspirational tailored calendar of events & activities
Prices -
2 bdrm - 90sq.m. - from 925,000 euros plus VAT
3 bdrm - 124sq.m. - from 1,555,000 euros plus VAT
3 bdrm penthouses - 109-111sq.m. - from 2,625,000 euros plus VAT
Main information
Region

Famagusta

District

Paralimni

Location

All

Sale price

€925,000
Details
Area

90 m2

Bedrooms

2

Bathrooms

2
Features
Air condition
Pool
Parking
Under construction
Subject to VAT
Send enquiry about this property